Thank you for your support!
Thank you for your support!
We are extremely appreciative of the tremendous display of generosity on NDV Giving Day 2021. The donations made will have an incredible impact in the form of enrichment education, professional development for teachers, needed enhancements and repairs to our 99 year old school, and so much more. The success of NDV Giving Day 2021 was bolstered by the efforts of our Ambassadors and Peer-to-Peer fundraisers. We are proud of our school community, friends, colleagues and alumni who supported us during this campaign. Merci beacoup!
Keep the NDV Giving Day momentum going and let's stay connected. Follow @ndvschoolsf on Instagram.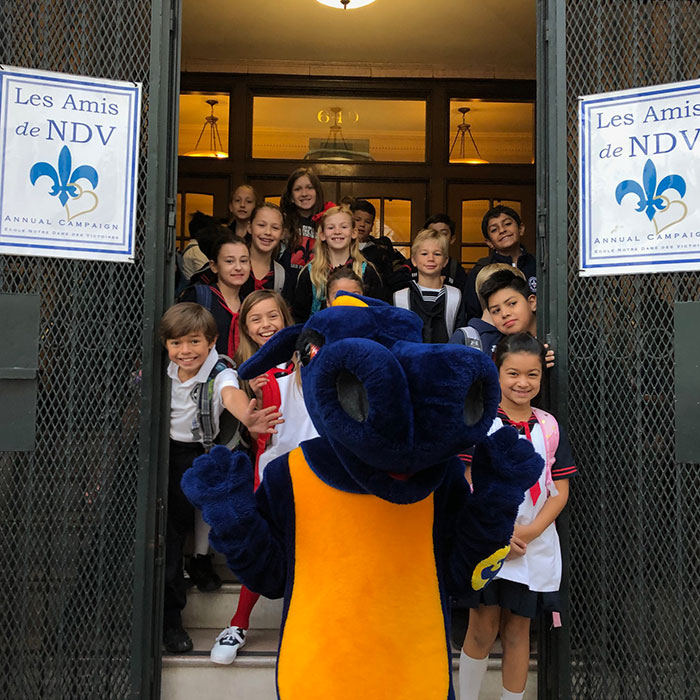 Leaderboards
Prize Winners Announced!
Congratulations to all Les Amis de NDV Giving Day 2021 prize winners and a huge thanks to those who helped each program earn them!